May all the best that time and chance have to offer be yours
– Jeff Bendock: friend, mentor, and role model.
Today (Aug 10) my wife and I went through an extraordinary experience.
But what we experienced was not unique. We're not the first or last people to experience it by any means. There was no genius involved on our end. Nor any intellectual effort for that matter. Not even the slightest contribution, one could argue.
Yet… it felt like we have invented the Internet. Like we did something no one has ever done before. And no one ever will. Like being the first person in space orbiting our lonely planet. An experience so exceptional and euphoric, only those who have done it are capable of comprehending its majesty, i'm afraid.
It was tiring. It was lengthy. It was scary. and it was painful. Still, I have to say that we were fortunate and lucky to have done it. We were fortunate and lucky to have participated in the greatest invention of all time: childbirth.
and it doesn't stop here. In fact, we just landed a role in the greatest show on earth: making (possibly mutated) copies of our genes and contributing to the beautiful diversity and selection on this planet… yet, this is all insignificant compared to the magnificence of how it all felt.
Today, my wife gave birth to our first child, Mark Logan. To Mark I say: In your presence, all intelligence, all grandeur, all complexity is dwarfed by the helpless, innocent look in your eyes.
How is it that such helplessness can bring an adult down to their knees?
and to my wife, my personal heroine, my light, my shining armor. Thank you for the best gift of my life.
Welcome to this planet, Mark! I give you this blessing from my friend, mentor, and role model Jeff Bendock: "May all the best that time and chance have to offer be yours".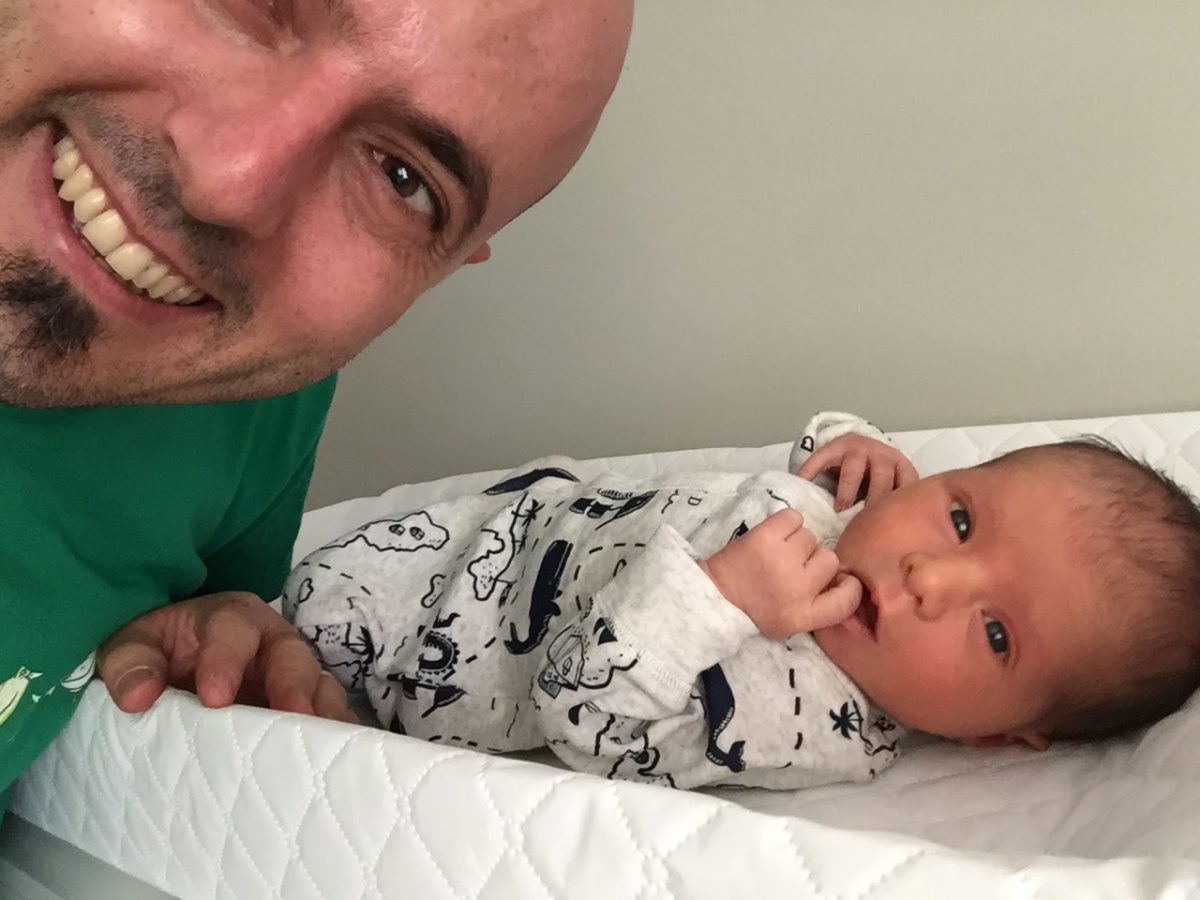 Update: I just remembered this photo and thought i'd share it 🙂 Please don't judge! When you have a kid of your own, you'll probably do cheesier things.